Nakhon Phanom province is a region with a past and a destination with a future. It's definitely one of those hidden gems in Thailand that will reward the off-the-beaten-path traveller with views and experiences they will always remember – and want to return to.

For those looking for a beautiful, quiet, riverine city heavy on culture, whether to visit or perhaps to make a home, Nakhon Phanom (NKP) may be the place for you. As always, the trick is getting in – or investing – before the word gets out and the flood gates open.
Nakhon Phanom recently hosted its first major travel event, when tourism officials from the Mekong Region convened at the Mekong Tourism Forum. Hosted in the conference hall of the province's university, the event proved the city's capabilities to host regional conferences and showed off her charm and beauty to larger and more influential crowds than before.
Jens Thraenhart, executive director of MTCO, said two major activities were included in this year's event: the Mekong Innovative Startups in Tourism, which introduced new tourism innovations to stakeholders in the industry; and the Mekong Mini-Movie Festival, to be held for the first time.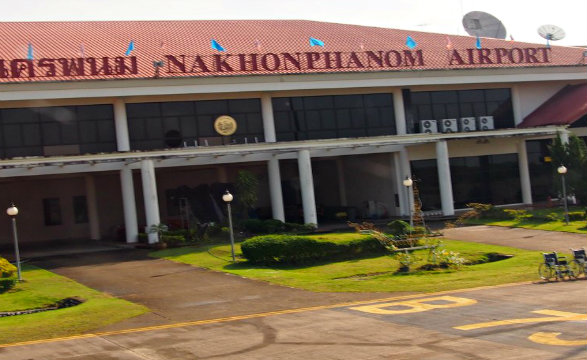 The tourism minister, governor of Nakhon Phanom province and head of the Mekong Tourism Coordinating Office (MTCO) said the province has high potential to attract more tourists, both local and foreign. The province can also be developed as a new cross-border trade route with Laos and other GMS (Greater Mekong Sub-region) nations as well as a new domestic tourism hub for the Northeast.
Although separated from Laos by the 1 km wide Mekong River and just over 200 km from the border with Vietnam, delegates attending MTF transferred to the town on a single air route from Bangkok. The airport, which also serves as an air force training base, is linked to Bangkok's Don Mueang airport and served by just two low-cost airlines offering four flights daily flights (Thai AirAsia three and Nok Air one).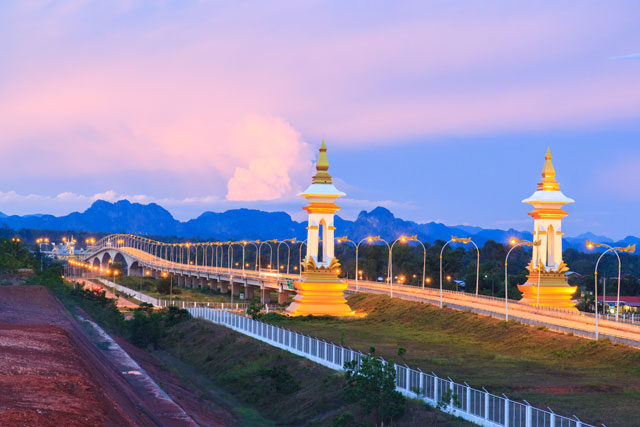 Nakhon Phanom is not on the international tourist circuit (yet), but its riverside venues and boulevard make up for it with crowds of local residents who happily share their chilled lifestyle with whoever has an inkling to book a flight to the town's airport. Or, those who head up from Ubon Ratchathani through Mukhdahan, or perhaps from Nong Khai through beautiful Bueang Kan Province.
In 2017, the airport welcomed 419,311 passengers, up 12.2% over 2016 (372,026 passengers). Traffic doubled since 2013 according to data presented in the Mekong Tourism Forum manual.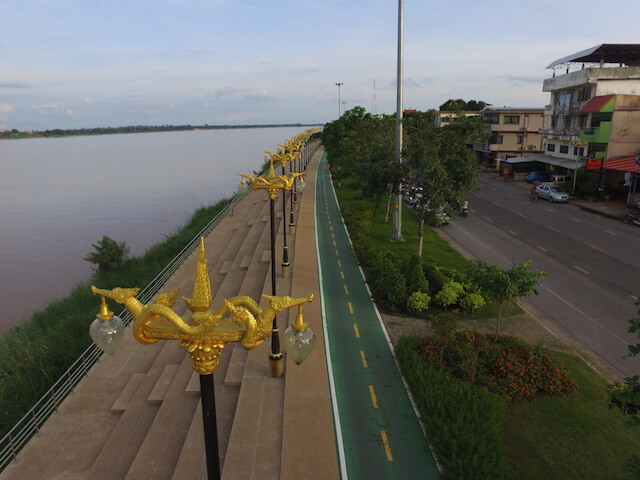 Nakhon Phanom airport is now the fourth largest in Northeast Thailand, after Udon Thani, Ubon Ratchathani and Khon Kaen airports. According to data from the Ministry of Tourism and Sports, Nakhon Phanom province had a capacity of 2,460 rooms in 2016 with an average occupancy of 51%.
Somchai Vitdamrong, governor of Nakhon Phanom, said more than 1.2 million tourists visited the province last year but only 10% of them were foreigners. The province projects tourist arrivals to reach more than 1.5 million this year.
There are plenty of hotels south and north of the town centre, but this is a small riverside town and its million-dollar appeal is the dramatic views of mountains and karst in Laos just across the river at downtown locations.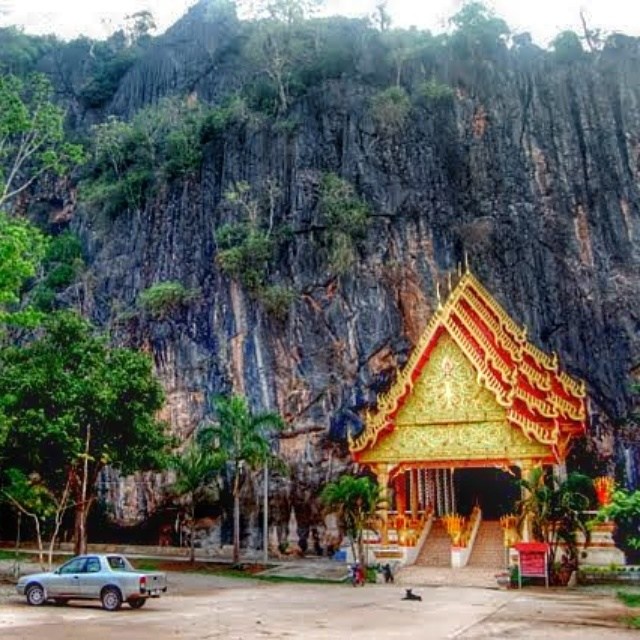 Nakhon Phanom is famous for Buddhism tourism, adventure activities, and cultural and natural resources. About 25 hotels operate in the province to accommodate thousands of guests.
The province is building a 75-kilometer cycle track, planned for completion in 2020. Broader cross-border ferry services are improving to meet demand from both nations.
Northeast Thailand is under-sold as a tourist destination. The crowds head for the beaches of south Thailand. But the benefits of touring Isan are evident when you add up all your holiday costs including fare, transfers, accommodation and dining.
But for a genuine experience this journey through the corridors of Thainess, without it being over-the-top or ostentatious, makes this small Mekong Region town a gem, one worth visiting any time of the year come sun or showers.
As a lifestyle choice for those looking to settle away from the hustle-bustle of Thailand's larger and more popular cities, Nakhon Phanom could well be just the place you're looking for.