Welcome, or as they say here in Thailand, 'Sawasdii'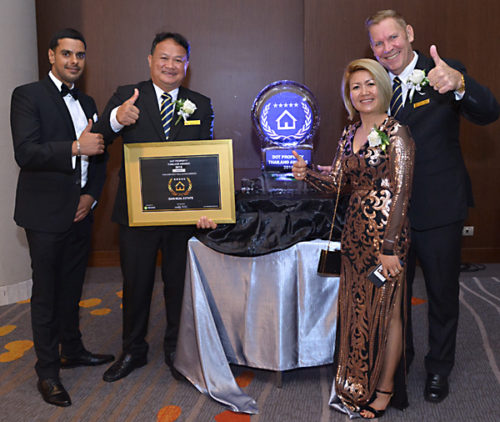 No matter where you are in this ever-changing world, Welcome to Isan Real Estate Co., Ltd. website and information centre.
Recognized as one of Thailand's "Leading Real Estate Agencies" we are proud to present a variety of properties to you. Whether it be a family homes, land, commercial premises, hotels, resorts or simply a lifestyle environment, we are here to help you with each step you take, either as a buyer or seller.
Our philosophy of Creativity, Commitment, Dedication, Respect, Hard work and understanding of your needs, provides you with results and success.
Our service does not discriminate, no matter if you're a 1st home buyer or a multinational company, we offer our knowledge and experience to achieve your goals. Real Estate selling or purchasing can be a very complicated process if you are not familiar with property ownership laws of Thailand. Let Isan Real Estate help you achieve your ultimate goal!
Enjoy our website, it is designed with you in mind to be user-friendly and easy to search. We are here to help, assist and guide you through each step of your journey.
We are a dedicated professional team, working not just for you, but with you!
Ernie and Duean Draper, Co-Founders, Isan Real Estate Co., Ltd.