Fast trains to Laos 'in 4 years'
According to government projections, the Thai-Sino high speed train will go from Bangkok to Nong Khai, then across the Mekong and on to Vientiane by 2023.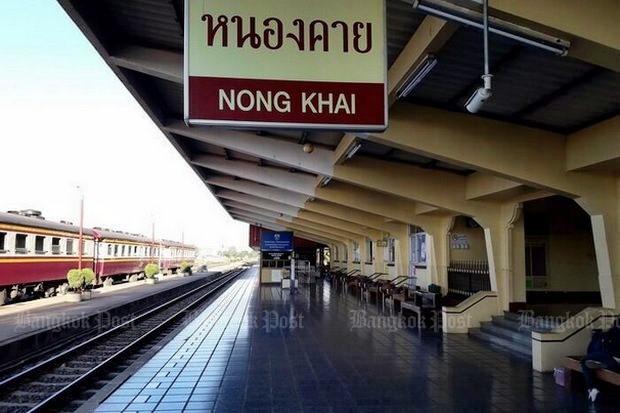 The government will push for completion of the Thai-Sino high-speed railway project linking Bangkok and Nong Khai by 2023 so it can connect to another fast rail project in Laos, said Nathporn Chatusripitak, a spokesman for Deputy Prime Minister Somkid Jatusripitak.
The route will also be extended to the Lao capital of Vientiane. It will start from Na Tha station in Nong Khai's Muang district and pass over the new Thai-Lao friendship bridge, designed to specifically accommodate railways.
China will hold training sessions to transfer high-speed train technology to Thai personnel, and the two sides have agreed about 900 people will be employed to operate the high-speed train system. The government has also approved 920 million baht for training, he said.
Thailand will invest in all of the civil work for the project while China will install the operating system.
The Bangkok-Nong Khai rail project is divided into two phases:
The first involves the 253 Km-long section from Bangkok to Nakhon Ratchasima. At 355 Km, the second phase will link Nakhon Ratchasima with Nong Khai.
The first phase has been split into 14 civil work contracts, Mr Nathporn said.
Construction is under way on a 3.5 km section from Klang Dong to Pang Asok in Nakhon Ratchasima's Pak Chong district, under the first contract worth 425 million baht. The work began in December 2017 and is 45% done, Mr Nathporn said.
The second contract involves an 11km section from Sikhiu district to Tambon Kut Chik in Sung Noen district in Nakhon Ratchasima. The second contract, worth 3.1 billion baht, was due to be signed today. Construction will start in April, he added.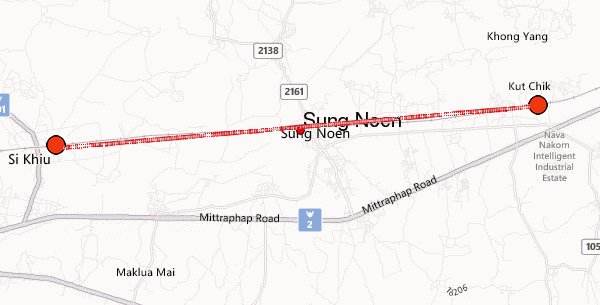 The remaining 12 civil work contracts for the first phase are expected to be signed in April. Civil work for the entire Bangkok-Nakhon Ratchasima route is expected to begin in June, Mr Nathporn said, adding the total cost of civil work construction would be 110 billion baht.
Regarding the project's second phase, Mr Nathporn said Thailand and China would discuss technical issues to assess the cost of the operating system.
China will submit an estimate to the Thai government one month after an agreement is reached, he said, adding that construction of the second phase is expected to break ground this year.
Thailand will be responsible for the design work during construction on the second-phase, Mr Nathporn said.
The Bangkok-Nong Khai project is expected to be operational in 2023, he said.
When completed, the high-speed railway will see trains running at speeds of 250 Km per hour, slashing the travel time from Bangkok to Nong Khai from 11 to just three hours.
Meanwhile, the cabinet approved a proposal by the Transport Ministry to construct a 5.7km electric rail link between Taling Chan and Siriraj Hospital in Bangkok at a cost of 6.64 billion baht.
This western extension of the Red Line electric rail route, named the Light Red Line, will be built at the same time as two other Red Line extensions so all three can be inaugurated in 2024, said Transport Minister Arkhom Termpittayapaisith.
The Light Red Line work is part of a government action plan from 2015 to improve public transport infrastructure over a seven-year period ending in 2022, he said.
The Taling Chan-Siriraj route will cover 4.3km, including a 1.4km elevated section.
Supplementary comment by Isan Real Estate:
Isan Real Estate has been highlighting this project as the 'One Belt – One Road' Initiative for several years now and we are very pleased to see a timeline set with this massive 'infrastructure and Kingdom changing' project.
Whilst 2023 may appear a long time away, it is however a very short period considering the logistics of such a 'game changer' for all types of industries within Thailand. Consider investing in a multinational business centre located on the banks of the Mekong River – 141 Rai Land with 600 Mts Mekong River Frontage in Nong Khai – catering for large multi-national companies who wish to be central to all bordering countries for development of trade and export.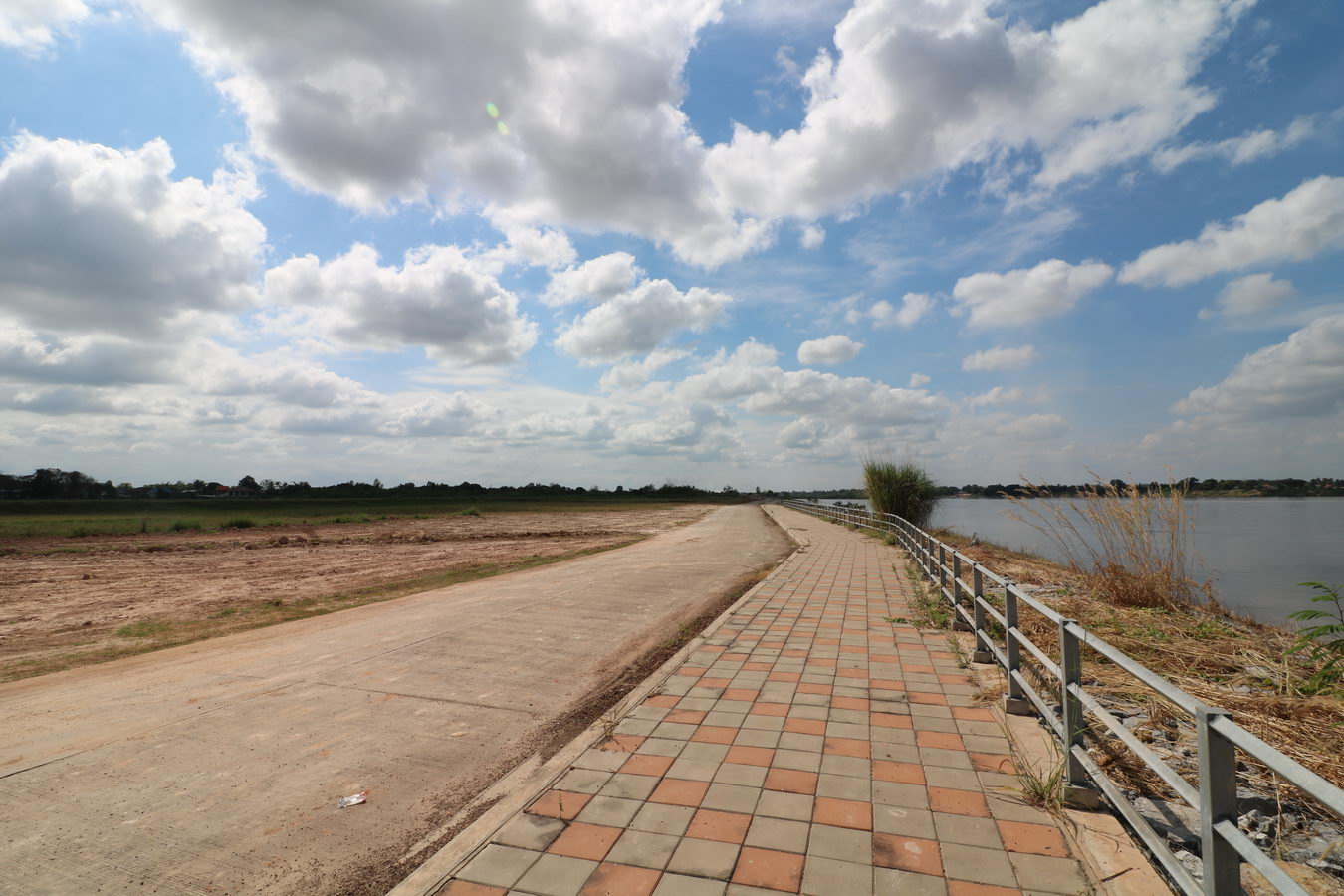 Imagine having your business established in Thailand, fully staffed with management and executives having the ability to board a High-Speed train with all modern convenience allowing you Wi-Fi access to continue to work whilst travelling, have a sleeper cabin, then arrive in China the next day to meet with your clients and discuss trade? Investment in this prime Real Estate will attract a multitude of businesses, without doubt.
No planes, no disruption to your work schedule, all whilst in the comfort of modern transport.
Nong Khai offers a great opportunity to not only travel to China but also, Malaysia, Vietnam, Myanmar, Cambodia and of course the SE Asia commercial hub of Singapore.
This project will change our lives with better use of time, ability to conduct business in neighbouring countries without the need to lease buildings, apply for a business registration (office), work permits and all that restricts the normal process and logistics required now.
Isan Real Estate has the knowledge, International consultants, legal representation and professionalism to see you and your business succeed.
Without doubt, this project will produce major changes in how we view the future of conducting business in SE Asia.
We are extremely confident in this project; therefore, we ask you to consider now, allowing you time to design, construct and receive applications for leasing premises to be ready for the first 'High-Speed' train arrival by 2023.
Contact us now: connect@isanrealestaate.com
Credit: BANGKOK POST NEWSPAPER SECTION: NEWS, March 6th, 2019 | WRITER: CHATRUDEE THEPARAT AND THODSAPOL HONGTONG