Why 2019 Could Be a Good Year
to Buy Property in Thailand
Ernie Draper, Managing Director, Isan Real Estate Co., Ltd.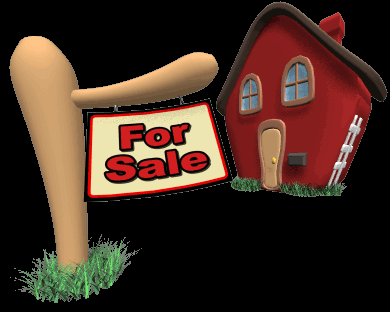 Now could be a great time to buy a home in Thailand! Isan Real Estate Co., Ltd considers home and property prices to be very affordable. More inventory (properties) are coming onto the market and mortgage rates are expected to remain fairly stable over the coming months.
Those are just a few of the trends we are tracking as we head into 2019.
There are more property listings
available today
For the past few years, home buyers in Thailand have had the luxury to choose from an overabundance of homes for sale. There are more than enough properties on the market to meet the demand from buyers. But that's all changing as we approach the proposed national election date, currently set for March 24th, 2019.
Regardless of which political party wins, the country will be seen internationally as a democratic Kingdom once again, rather than as a military (junta-controlled) country. Once policies have been implemented, there will be a direction to follow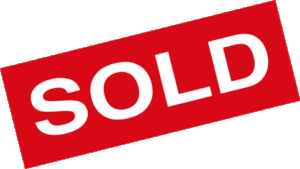 , which in turn promotes increased business activity and confidence.
In 2018 and prior years, home sellers in a large majority of provinces have had to cope financially with little buyer interest and very little purchasing. There are more active listings today than in previous years.
There are several reasons for this. Sales activity has slowed over the past couple of years, so homes that come onto the market today aren't being "snatched up" as quickly as in the past. This allows for an accumulation of inventory.
As a recognized professional Real Estate Broker, we believe investors now have a great opportunity to purchase from a wide variety of properties whilst the market is subdued.
If you were to compare the Real Estate market to the equity markets (Share trading), most astute buyers would buy up big at reduced prices. We feel that this business approach is well aligned with the current Real Estate market and will gain momentum: Buy now!
Considering prices are very affordable and inventory levels are high, this does not change the quality, location or features of the property itself. There are some very good properties to be had and sellers, in most cases, are very motivated to sell and move on to their next objective: a larger home for an expanding family, a property closer to your work environment or purely as a rental investment.
You may have heard the quote: "They're not making any more land!" This is very true and even more so as the population grows and expands. There will always be a demand for homes, land and / or properties to conduct a commercial business opportunity.
Mortgage rates have been fairly stable
for the past few years
For those who have savings and equity to obtain a mortgage, financial interest rates have remained relatively stable, allowing access to pre-approved loans.
Whilst cash purchasers hold an upper hand in negotiating a beneficial outcome for a new home or property, buyers with a pre-approved price range from their financial institution can still buy quality at a very affordable price.
Whilst these rates remain stable and reasonably low, it grants buyers 'breathing room' to search for the ideal property that meets their needs. Economists are forecasting GDP growth in the 3 – 4 % range over the coming year. These forecasts should not, in our opinion, create a risk of interest rate hikes over the coming years, therefore allowing you to manage your spending habits more accurately.
Avoid Peak Times
when Buying a House
When housing prices peak, it's because too many buyers are chasing too few homes. This is all too predictable, and you must avoid wasting your money in the frenzy. That is certainly not the case at present; however, with any commodity, market prices do fluctuate with lows and highs over certain periods. If you're considering buying a home, most likely this will be a long-term investment for your family to grow and share memories throughout your life.
Should a major turnaround in supply versus demand occur, then the upturn is that your investment, or home, increases in value. Now, that is something most investors will enjoy but buyers will be still be in the market trying to capitalize on a good purchase.
Major Infrastructure
Projects Poised!
There are many major infrastructure projects planned which will result in massive need for companies and workers alike seeking accommodation.
Consider the 'One Belt- One Road" Initiative within Thailand, and especially in the (northeast) Isaan region. This high-speed train project linking most of all Southeast Asian communities will require skilled workers, open the door to companies who wish to establish an office in Thailand, rather than in China (which is very difficult), then just jump on the train to promote your business throughout the region. Nong Khai is already receiving attention with requests for new business centres.
Road infrastructure and city development: Isaan is experiencing new road development projects as are the cities within, expanding into overhead bypasses, tram networks and generally easing traffic flows.
These are just a few examples of "Why not buy now!" To us, we do see growth in a different light than most others. The opportunities are there for those who wish to purchase now. Yes, you can listen to all the reasons why not to buy, but realistically, what is going to dramatically change in the foreseeable future when it comes to owning a home or property? Very little if anything!
Isan Real Estate Co., Ltd. prides itself on presenting only quality properties with prices based on current climatic conditions. It would be amiss of us not to present the overview and opportunity to you now. We do believe there will be a slight upturn within the next 6 months.
Authors note: Whilst we consider this article to be a representation of our thoughts only, we strongly urge all readers to seek professional advice relating to financial purchases with any financial institution to be specific to your personal situation.