[vc_row css=".vc_custom_1553225906730{background-color: #ffffff !important;border-radius: 2px !important;}"][vc_column css=".vc_custom_1554541978853{background-color: #ffffff !important;border-radius: 2px !important;}"][vc_column_text css=".vc_custom_1554541851104{border-top-width: 1px !important;border-right-width: 1px !important;border-bottom-width: 1px !important;border-left-width: 1px !important;background-color: #ffffff !important;border-left-color: #dd9933 !important;border-right-color: #dd9933 !important;border-top-color: #dd9933 !important;border-bottom-color: #dd9933 !important;border-radius: 2px !important;}"]
Songkran Holiday Period, 12th April – 16th April
Our office will be closed from April 12-16.
Book your viewing appointment now.
To our National and International community of clients and friends.
With so many home owners planning to celebrate this festive season away from home, many prospective buyers will be searching for properties but unable to enter the premises.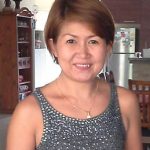 Isan Real Estate Co., Ltd. has many private bookings now, and it may prove difficult to provide the level of personal service we strive to deliver to those buyers. Therefore, if you can make the time to view, prior to Songkran, we will work with owners to allow viewings before they depart. We strongly urge you to contact us to arrange a date and time for personal appointments should you wish to inspect any property.
Can we suggest, if you are looking for properties to view, call or email us, connect@isanrealestate.com prior to the holiday period and reserve a time for personal viewings.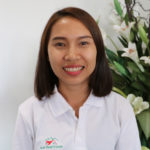 As has been the case in recent years, before and after the Songkran season, many local government offices have a huge amount of applications to deal with which may delay any land transfers.
We have a large portfolio of listed and unlisted fine properties. With the busy season upon us, we look forward to your early inquiry and reserving a time to show you homes that meet your needs.
We ask one and all to enjoy this Songkran season, restrict driving and please stay safe. The road accident death toll is extreme at this time of year, so please be safe but enjoy.
Happy Holidays,
Isan Real Estate Co., Ltd.[/vc_column_text][/vc_column][/vc_row]